Going Abroad? You'll Need Travel Money
In the early days of the Cheque Centre, over 50% of our business was related to exchanging currencies. We became one of the high streets most trusted foreign exchange venues.
2020 has, of course, seen a considerable drop in demand for foreign currencies. Need for Euro's is now at 17% of what it was in 2019, the need for currencies of countries outside of the EU is almost non-existent. The demand has dropped so much that we have decided to cease selling or buying foreign currencies until March 2021.
We hope our customers will appreciate that continuing to support the currency exchange side of our business carries significant extra costs. In these exceptional times, we have decided to cut costs temporarily.
We promise that we will be back in the new year

Speak To Us
Not sure about something? We are here to help with UK staff just a phone call away
Call Us: 01226 920250
Open Mon - Fri: 08:00 - 19:00
Sat & Sun: 09:00 - 14:00
We will NEVER contact you first, if someone contacts you claiming to be us, please hang up as it is a scam. Our customers come to us, we do not market to or cold call our customers. 
Top Currencies - We Sell At
Polish Złoty
5.02300
Per £1
Top Currencies - We Buy At
Polish Złoty
5.01020
Per £1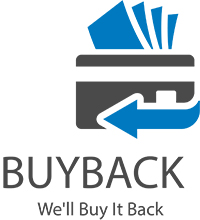 Purchased your travel money from the Cheque Centre and unsure what to do with the money that you haven't used?
Please don't panic; we will repurchase it from you at the rate that we currently sell to customers. Pop down to your local Cheque Centre branch, and we'll give you the going rate.
Customers can only resell money to the Cheque Centre up to the value that initially purchased. For example, if a customer purchased up to £1000 in Euro's, that would be the maximum that we would accept under our buyback scheme.