Representative 49% APR. Representative example: £1500.00 borrowed for 12 Months. Monthly repayment is £154.12, total repayable is £1849.47. Total cost of credit £349.47. All loans are subject to status and only available to UK residents over the age of 18.
Our brand was once the biggest high street lender in the UK. A brand that had over 200 branches in towns and cities across the country. Of course, the market has since changed and high street lending is no longer economically viable for any lender. This means that we are now focusing all of our efforts into our online presence.
Before 2018, we couldn't give you an instant online decision, now we can. Loans used to be capped at £1000, now you can apply for loans up to £2500. Before 2018, you had to repay all of the loan within 1 month (a Payday Loan), now we are much more flexible and offer loans over 18 months.
The Old Cheque Centre Has Gone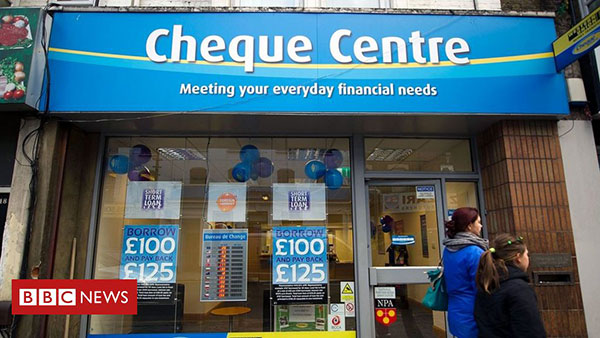 In 2017 The parent owners of this brand went into administration, and then out of existence completely.
The demise was sad, it took with it over 1000 jobs and over 200 shops from the high street. Another successful business shutdown due to Government interference into private industry.
A significant number of customers who visit this site today do so because they believe that they were once missold a loan by the Cheque Centre. Our parent company Quick Loans is dealing with these complaints on an individual basis and in some cases offering compensation to those affected negatively.
Just because you have been declined in other places, it doesn't mean that you will be declined here too.
Got an Income? Living in the UK more than 6 months? Over 18 Years Old?
Let's Go!
People with an average credit rating would have around a 80% chance of being approval on our site.
Start moving that credit rating from average to good with a loan through us.
Around 30% of our applicants have good / perfect credit. These customers receive better offers, higher loan amounts and lower interest packages are available.
We can give you an instant online quote with a live offer.
People pawn domain names, bitcoin, gold, you name it we can help we can get you money.